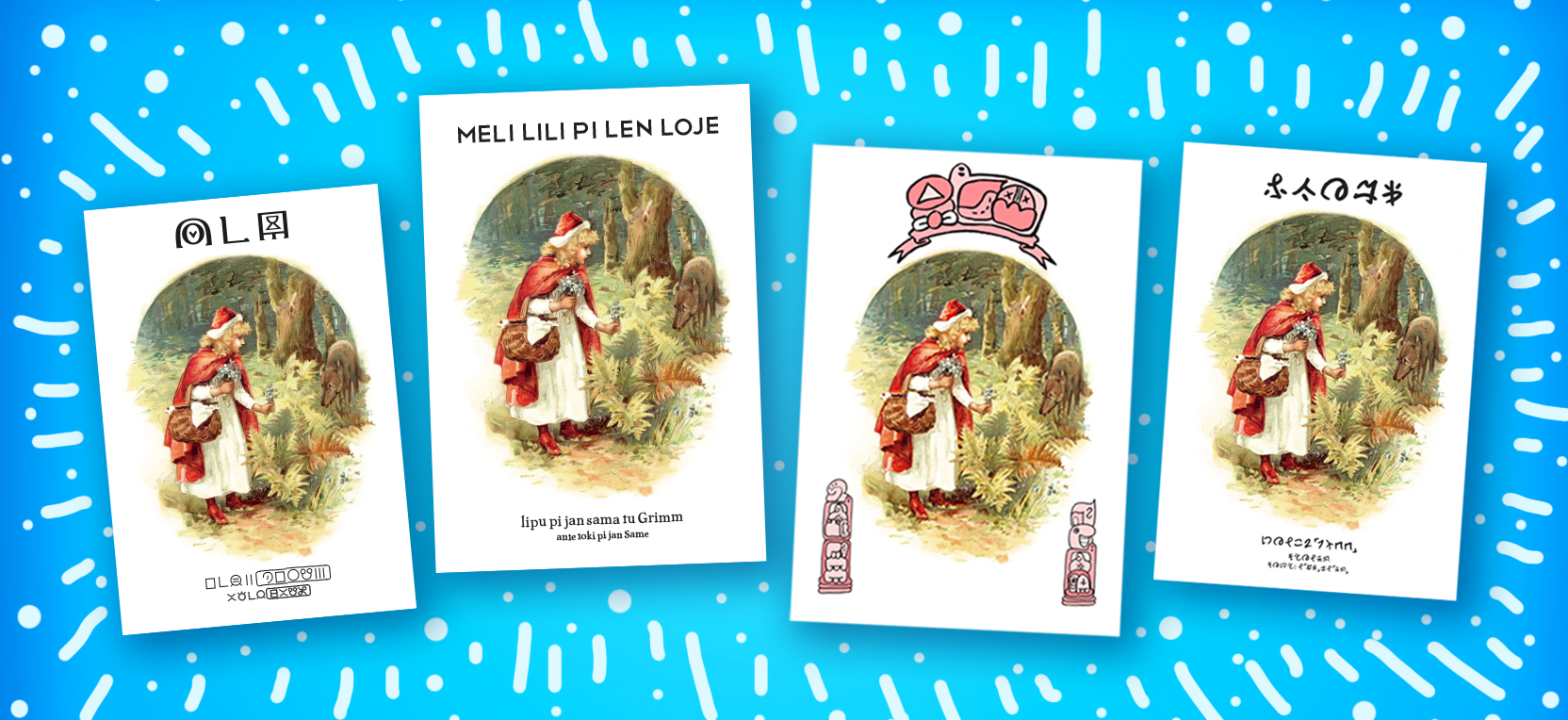 In this ambitious project, I wanted to transcribe a toki pona book into several of the most popular toki pona scripts.
This is something that had never been done before.
I decided that  "The Little Red Riding Hood" from the brothers Grimm would be perfect for this mission.

Here are the links to read each version:
Click here for the "Latin Alphabet" version
Click here for the "sitelen sitelen" version
Click here for the "sitelen pona" version
Click here for the "long pi" "sitelen pona" version
Click here for the new "sitelen telo " version

If you're curious, click here to read the original English text.
Never would I have imagined how much work would go into this project.
Before transcribing into sitelen sitelen and sitelen pona, I first had to translate the English text into toki pona. I would like to thank jan Kipo, jan Lope and jan Tepan, for helping me on this translation.

For the sitelen telo version, I would like to thank Vaughn Seward (jan Pona) for his proofreading and to have made this version possible.
I also would like to thank sitelen telo's creator efofecks for his help during the creation process.
Resources used in this project :
linja pona Font for sitelen pona
Vectorized sitelen sitelen glyphs
sitelen sitelen renderer by Olaf Janssen
sitelen telo font & guidebook
Other useful links :
Jonathan Gabel's website for learning sitelen sitelen
Video lessons to learn sitelen pona
Vaughn Seward's sitelen telo glyph dictionary
This work is licensed under a Creative Commons Attribution-NonCommercial-NoDerivatives 4.0 International License.